I remembered late on Wednesday that I had a doctor's appointment on Friday morning. After all of the time I have missed recently with the daycare situation, I was tempted to change the appointment. However, after thinking about it for a little while, I decided that maybe I really could use a little me time. The appointment went quickly, then I ran some errands, and once I got home, I started doing chores. Around 11:00 I realized that changing light bulbs and cleaning up Michael's room didn't count as me time, so I decided I was going to make myself do something just for me.
Great idea, with one problem. What do I do with myself? I considered doing my patriotic duty and stimulating the economy, but my checking account didn't like that idea. Next, I considered using up that gift certificate I have for the day spa, but I'm saving that for the holiday season. Hm...what to do, what to do.
I know! It's a beautiful autumn day. I'll go to the park and play with my camera a little bit. I haven't had much time to try and figure it out, so this was a nice opportunity for me. I ended up taking almost 500 pictures, and I'd like to share some of them with you. If you like any of them, you can thank Nikon and Nature.
Here is what I call the creek walk in the park.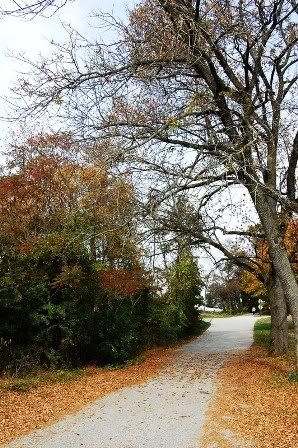 A random tree


I was surprised by how many flowers I found at this time of year. Here are a few of them. I have no idea what any of them are. I can identify all of the birds I saw in the park, many just by sound. But flowers? Nope.


Of course, I did expect to find plenty of seeds, and I was not disappointed.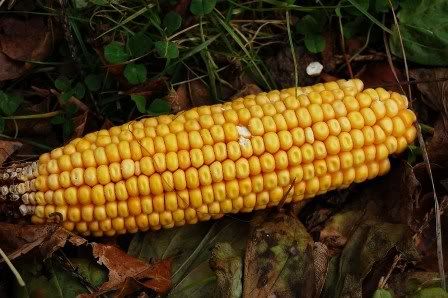 The birds in the park were driving me crazy. There were some black capped chickadees and tufted titmice taunting me by landing on branches so close that I could have caught them with the camera and then flying off as I snapped the picture.
I did stumble across what appears to have been a hawk's lunch. I'm guessing it was a House Finch. I feel bad for the poor bird, but hey, it is the circle off life. And, the colors were startling.


All in all, it was a very nice way to spend my time. I got to know my camera a little better, and I enjoyed some quiet time in the park. It was a much needed break.
Tomorrow, I'll be back to my normal mommy stuff with a post about what Berry Blast Yogos look like on the way back up.